Vegan Breakfast Tacos
These Vegan Breakfast Tacos by
Grey Parrot Bakery & Kitchen
are a perfect start to your morning. The maize flour that has a low GI gives you an energy boost combined with the protein-rich tofu and beans, your five-a-day vegetables, and of course a little boost of chili is guaranteed to kick start your day!
Preparation Time: 20 minutes
Ingredients
For taco dough:
Maize flour
Salt
Boiling water
For Salsa:
Combine all the below ingredients:
Crushed tomatoes
Finely chopped onions and red pepper
Jalapeño
Green chillies
Red chilli flakes
Salt
Pepper
Cumin powder
Extra Virgin Oilve oil
Lots of lemon/lime juice
For filling:
Tofu
Boiled kidney beans
Onion
Tomatoes
Green chillies
Coriander
Cumin powder
Red chilli powder
Lemon juice
Salt to taste
Olive oil
Preparation
Taco dough:
Combine all the ingredients and make a medium soft dough. Let it rest for 1 hour at room temperature and its ready for use. Roll it into a round shape and place on a griddle. Flip and cook on both sides.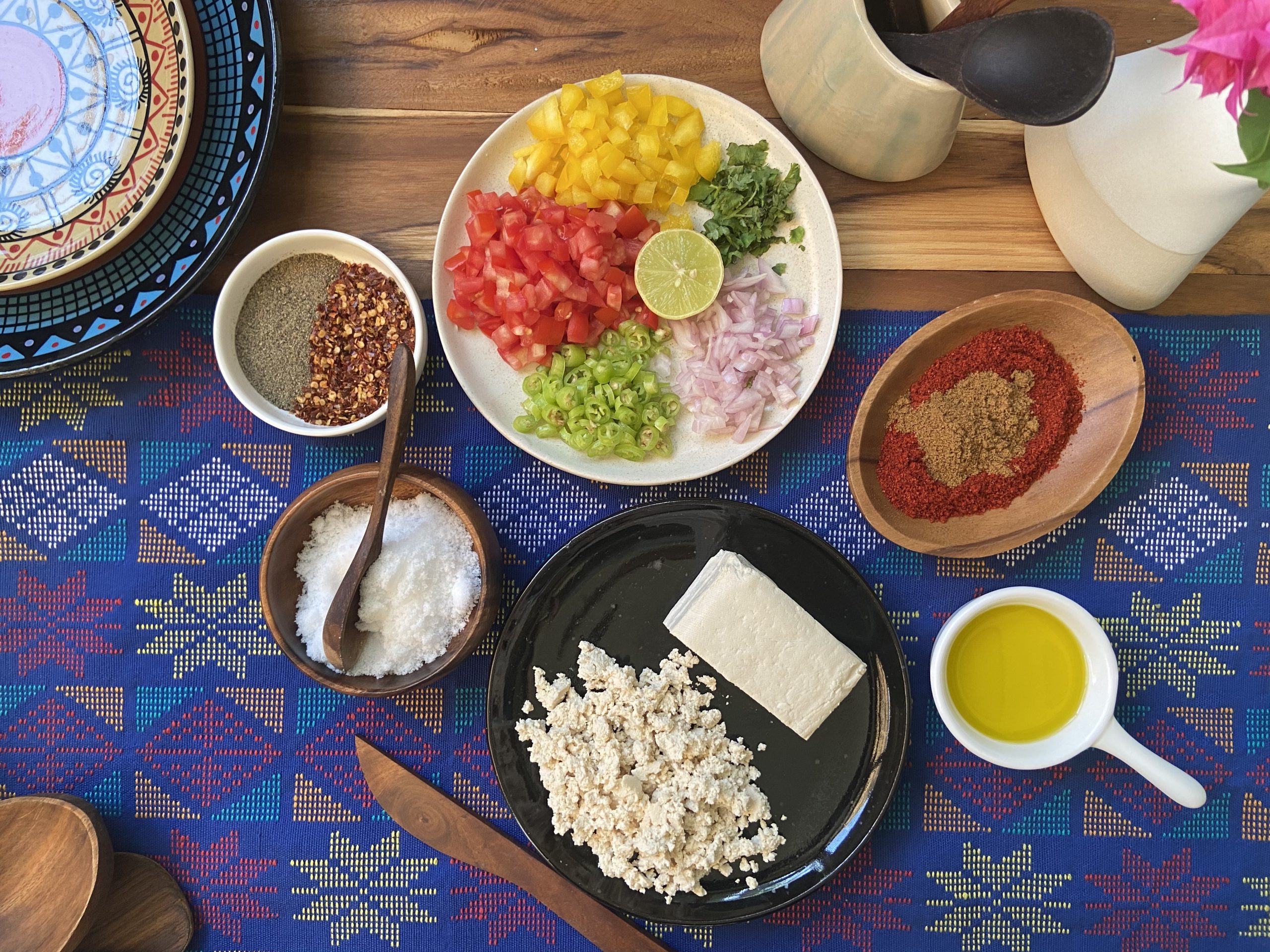 Saute chopped onions and green chillies in some olive oil for 2 minutes. Crumble in the tofu and add the spices. Cook for 5 minutes on a high heat stirring regularly. Finish with tomatoes, boiled kidney beans, coriander and a squeeze of lemon juice.
Pledge to try veg
Sign up to get great tips and recipes