Creamy Vegan Sweet Potato Pumpkin Tofu Stew
Sweet potato has a special taste of its own, doesn't it?
Sweet with a thick and rich texture. This recipe combines this with luscious pumpkin and soft tofu chunks in a creamy stew. Healthy, wholesome and delicious.
Preparation Time: 1 hour to 45 minutes
Ingredients
11 small pumpkin
3 sweet potatoes
1 medium red onion
1 tsp olive oil
1 tsp all spice powder
1/4 tsp cinnamon powder
1/2 tsp pepper powder
1/4 tsp turmeric powder
2 200gm packs tofu
1 200ml pack thick coconut milk
Salt
Preparation
Wash the pumpkin and de-seed it. Scrub the sweet potato and clean it well. Make large cubes of both vegetables with their peels intact.
In a large pot, heat the oil and stir fry the vegetables. Add the spices and salt and stir fry again.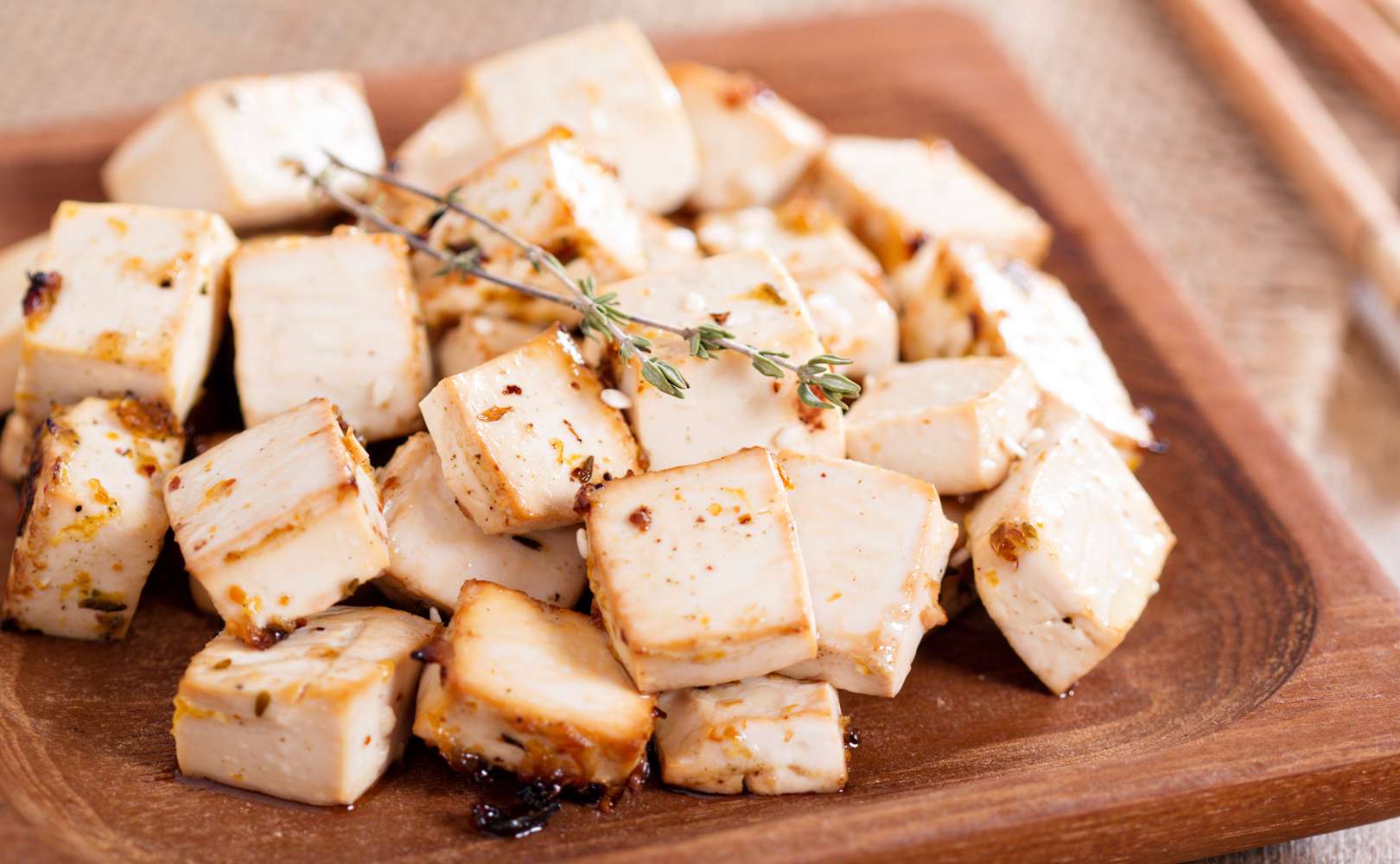 Add 4-5 Cups of water and bring to a boil. Cover and cook on a medium flame for about 20 minutes, until the vegetables have become soft. Stir once in awhile in between.
Meanwhile, chop the onion into big chunks and spread them out on a baking sheet by separating the layers with your hands. Grill/broil them in an oven until they are crispy and almost burnt (or cook in the microwave on high for 5-6 minutes). These onion 'chips' take on a sweet flavor and are yummy to eat plain!
Also cube the tofu and keep aside.
Once the vegetables are cooked, let them cool for a few minutes. Then add the burnt onions and puree everything together (I find a hand blender to be very convenient for this purpose. They are inexpensive and handy).
Add the coconut milk and more water if required and blend some more. Taste and adjust the seasonings.
Place the pot back on the stove and add the chunks of tofu. Simmer covered, on a low flame, for 10-15 minutes.
Serve hot over Plain rice or by itself!
Pledge to try veg
Sign up to get great tips and recipes