Herbed Brown Rice with Veggies in Spicy Tomato Gravy
Rice and sabzi with a little twist.
This fancy version of our Indian classic uses brown rice, delicate herbs and a spicy homemade tomato gravy. Don't worry, it's just as easy as making tomato rice and you'll love the fresh taste.
Preparation Time: 30 Minutes
Ingredients
FOR THE RICE
1 cup long grained brown rice
3 cup water
1 tsp vinegar
2 tbsp oil
2-3 tsp mixed dried herbs (basil, thyme, chives etc.)
Sea salt
Pepper
VEGGIES
2 carrots
7- 8 baby corns
1 small capsicum (green bell pepper)
SAUCE
6-7 tomatoes
7-10 cloves of garlic
1 inch piece ginger
3-4 dry red chillies
Salt
Preparation
Put the first five ingredients and a bit of salt in a microwave safe glass dish and cook on high for about 18-20 minutes.
Let it stand for a few minutes.
Fluff with a fork.
Sprinkle more salt as desired and crush pepper with a pepper mill directly over the rice.
Mix gently with fork and keep aside covered.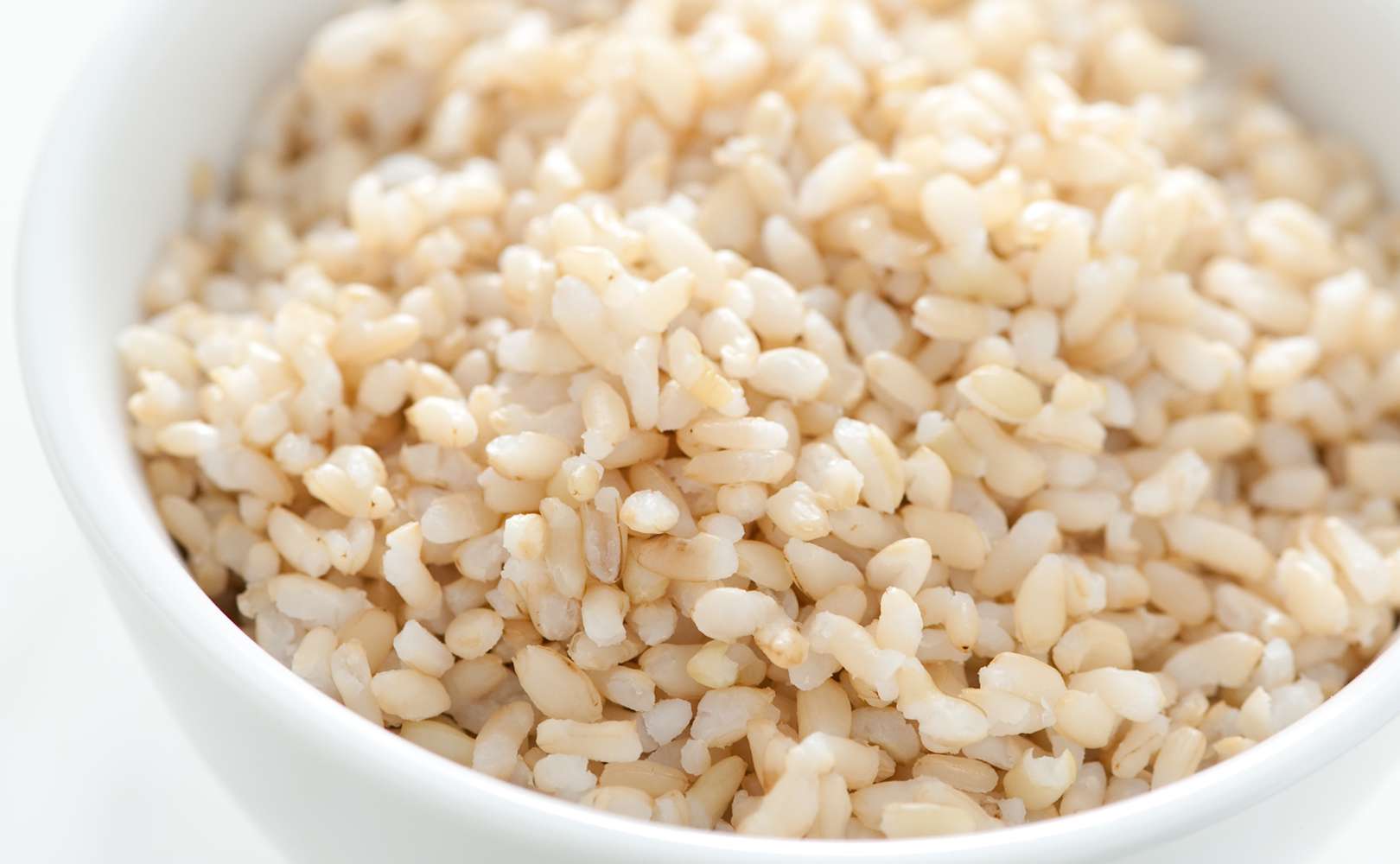 Chop the veggies.
Sprinkle a pinch of sugar over them and mix.
Cook in a microwave safe glass dish on high for 5-7 minutes, mixing in between.
Grind everything in a blender adding some water if required.
Pour blended liquid over the veggies in the glass dish. Mix well and cook on high for 3 let it sit for 1 minute. Stir and cook again for 2 minutes.
Add 1/2 cups soy yogurt (optional) and stir well.
Serve hot.
Pledge to try veg
Sign up to get great tips and recipes