Moong Sprouts Pesarattu
This soft pancake is made of moong dal, making it protein rich AND delicious!
This version of dosa is a wholesome breakfast item that's also really easy to prepare. Perfect to start your day with.
Preparation Time: 20 minutes
Ingredients
1 cup sprouted moong (whole green gram)
1/4 cup finely chopped onions
2 tbsp besan (bengal gram flour)
2 tsp finely chopped green chillies
1 tsp grated ginger (adrak)
Salt to taste
2 1/2 tsp oil for greasing and cooking
Preparation
Blend the moong sprouts in a mixer to get a coarse mixture.
Transfer the mixture into a bowl, add the onions, besan, green chillies, ginger, salt and besan and 1 cup of water and mix well to make a batter of dropping consistency.
Heat a non-stick tava (griddle) and grease it lightly with ¼ tsp of oil.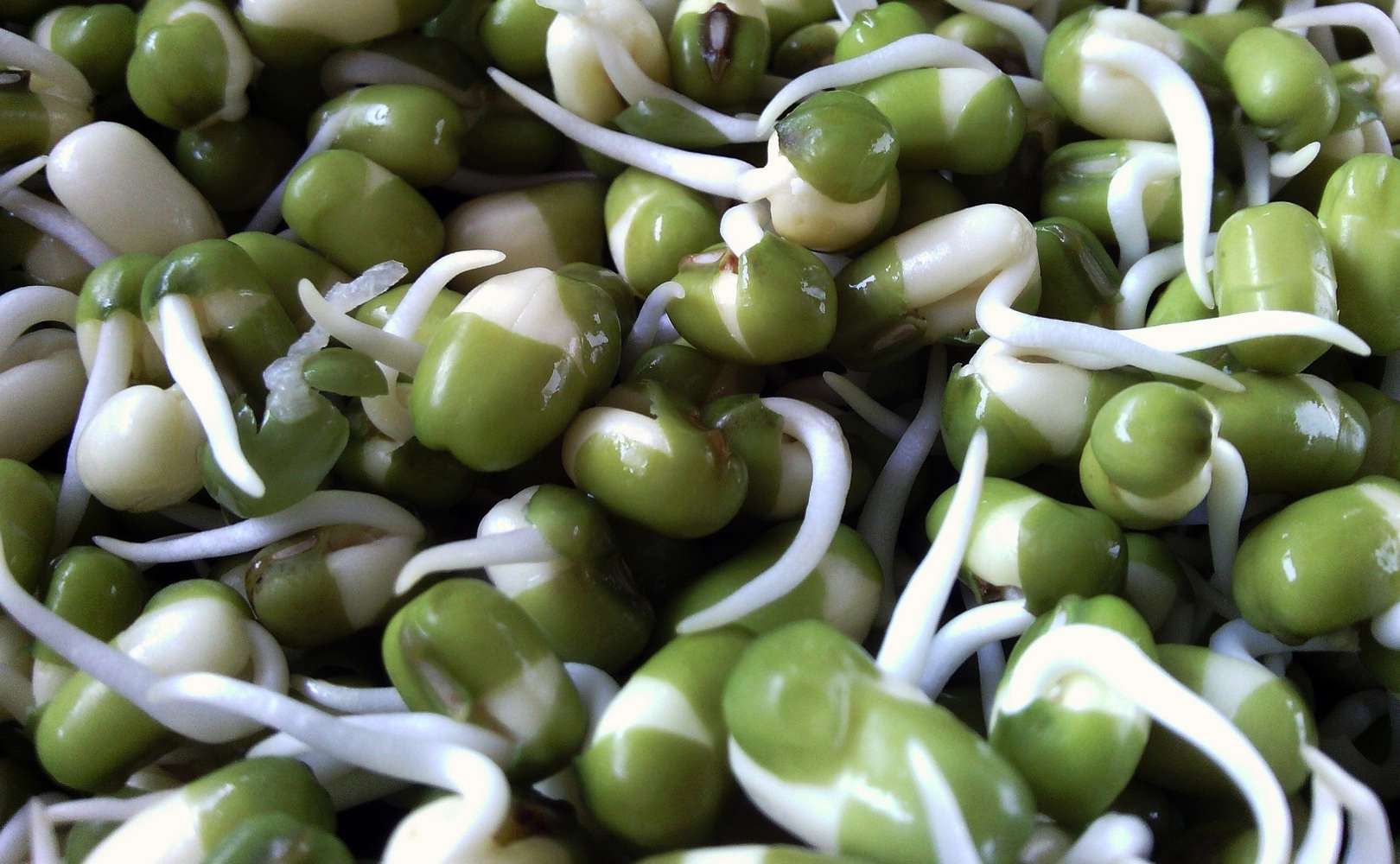 Pour a ladleful of the batter on the tava (griddle) and spread it evenly to make a thick circle of 150 mm. (6″) diameter.
Cook, using ¼ tsp of oil, till it turns golden brown in colour from both the sides.
Repeat steps 3 to 5 to make 4 more pesarattus.
Serve immediately.
Pledge to try veg
Sign up to get great tips and recipes