Chocolate cupcakes
Who doesn't love Chocolate cupcakes! They're delicious and we can make them with alternatives of dairy or eggs!
Preparation Time: 1 hour
Ingredients
1 tbsp. apple cider vinegar
⅓ cup of natural unsweetened cocoa
Preparation
Preheat the oven to 170 ° C, then prepare the pastry molds by smearing a little oil and flour. Mix the soy milk with the vinegar and let it rest for a few minutes, then add sugar, oil, vanilla and mix again. In another bowl mix the dry ingredients (except sugar that we already added previously). Then combine the mixtures and stir until lumps are eliminated. Pour the mixture into the molds and bake for 35 minutes. Remove from the oven and let them cool, then remove them from the mold and pour chocolate on the surface of each cupcake, decorate with raspberries, cherries or blueberries.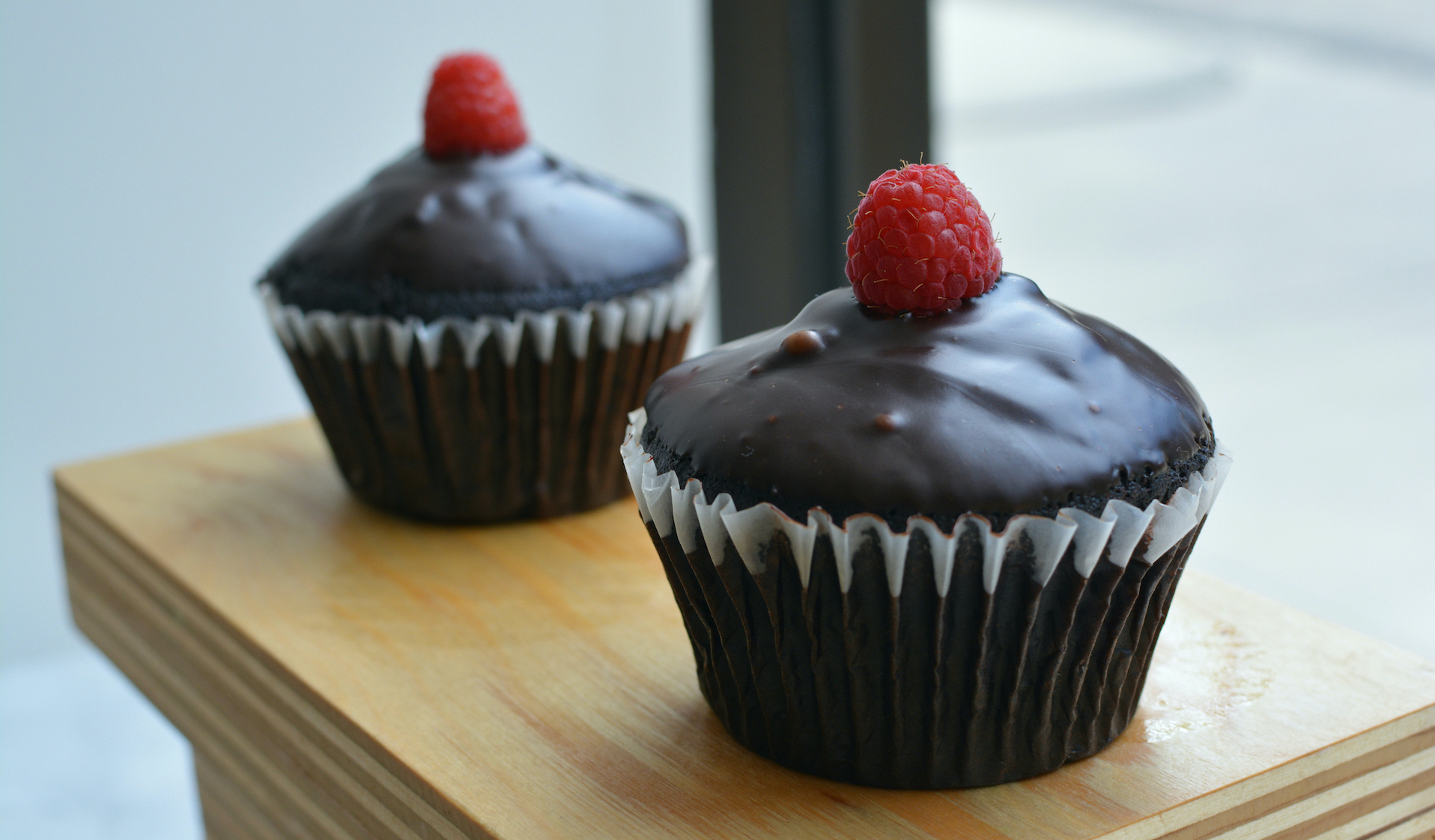 Pledge to try veg
Sign up to get great tips and recipes