Avial (Special Kerala Side Dish)
Avial is yet another South Indian dish that is SO easy to veganize.
Chunks of vegetables dressed in fresh coconut make a delightful meal. This is perfect for those days you want to end your day with something light.
Preparation Time: 45 minutes
Ingredients
3 cup vegetables cut into long (approx 1 inch) pieces – yam, carrot, beans, potato, baby corn, peas
1/4 tsp turmeric
Salt
5-6 green chillies
1/4 tsp cumin
1 inch piece ginger
2 cups dry coconut powder (grated fresh coconut is even better)
1/2 tsp mustard seeds
Curry leaves
1/8 tsp asafetida powder
3-4 dry red chillies (each broken into 3-4 pieces)
Coconut oil
1/2 cup vinegar
1/4 cup lemon/lime juice
2 cups peanut yogurt
Preparation
Bechamel sauce:
Toss the chopped veggies in turmeric and some salt and steam them until tender (about half an hour)
Grind the coconut, ginger, green chillies, cumin and a little more salt together into a paste using water as required.
In a large, heavy bottomed vessel heat a few tbsp of coconut oil and add the mustard seeds and cover loosely. As soon as they have stopped crackling (half a minute), add the dry red chillies, curry leaves and asafetida.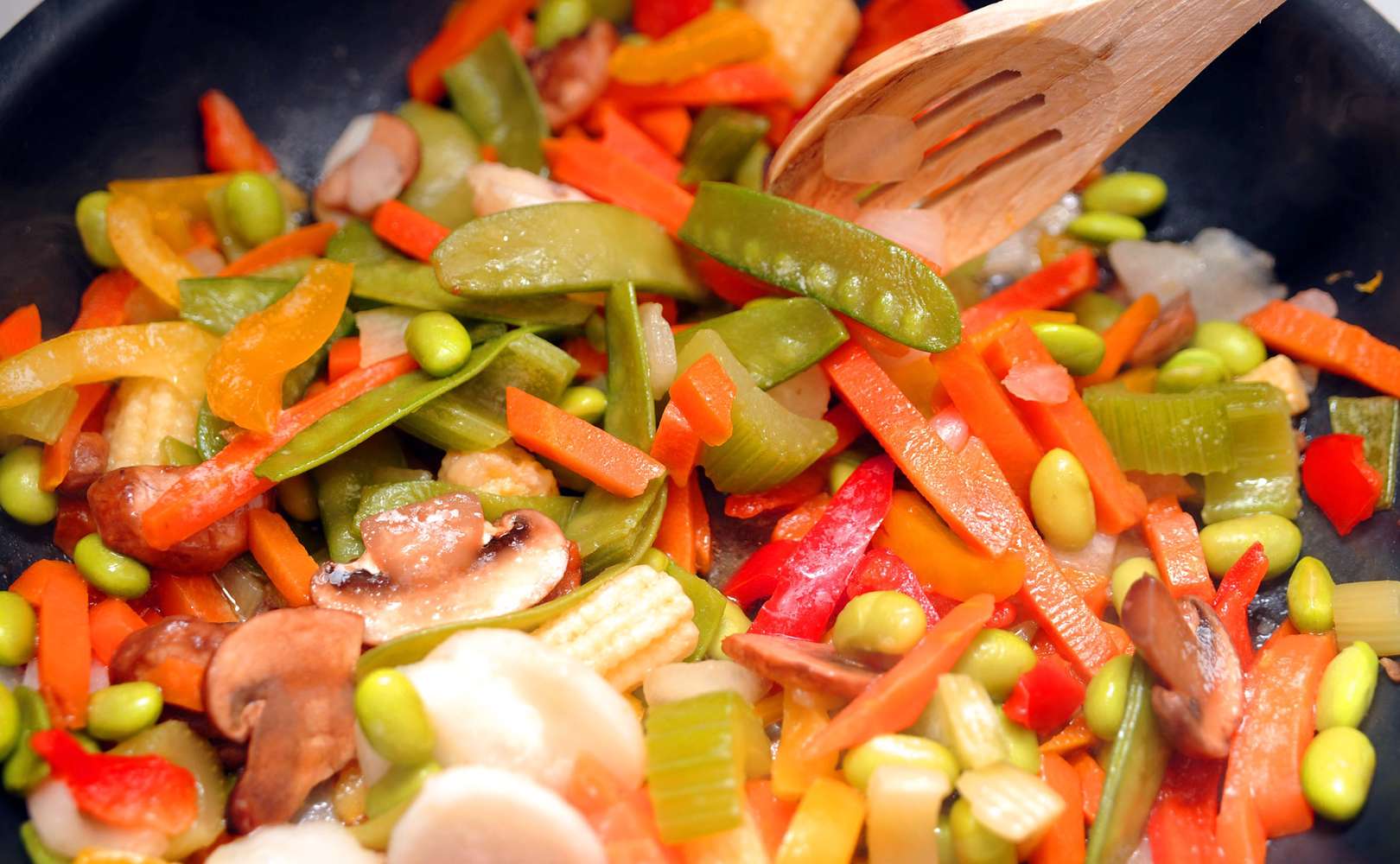 Add the steamed vegetables and spicy coconut paste and mix together. Add a cup of water, cover and simmer everything together for a few minutes.
Turn off the flame and mix in the vinegar, lemon juice and peanut yogurt. Taste and adjust the salt and sour ingredients.
Serve over steamed rice.
Pledge to try veg
Sign up to get great tips and recipes