Plant-based foods for Valentine's Day celebration
February 14th, 2022
As Valentine's Day comes around the corner, romance is in the air. And as they say, the way to your partner's heart is through their stomach. What better way to celebrate than with a lovely meal and lots of luscious desserts!
If you follow a plant-based diet or are looking to switch, it doesn't mean you can't enjoy delicious treats or a big romantic meal on Valentine's Day. There is no dearth of plant-based delicacies that can get you and your loved one in a dreamy mood.
Here's a spread of romantic recipes waiting to be devoured with your darling:
Sinful Plant-based Chocolate Cake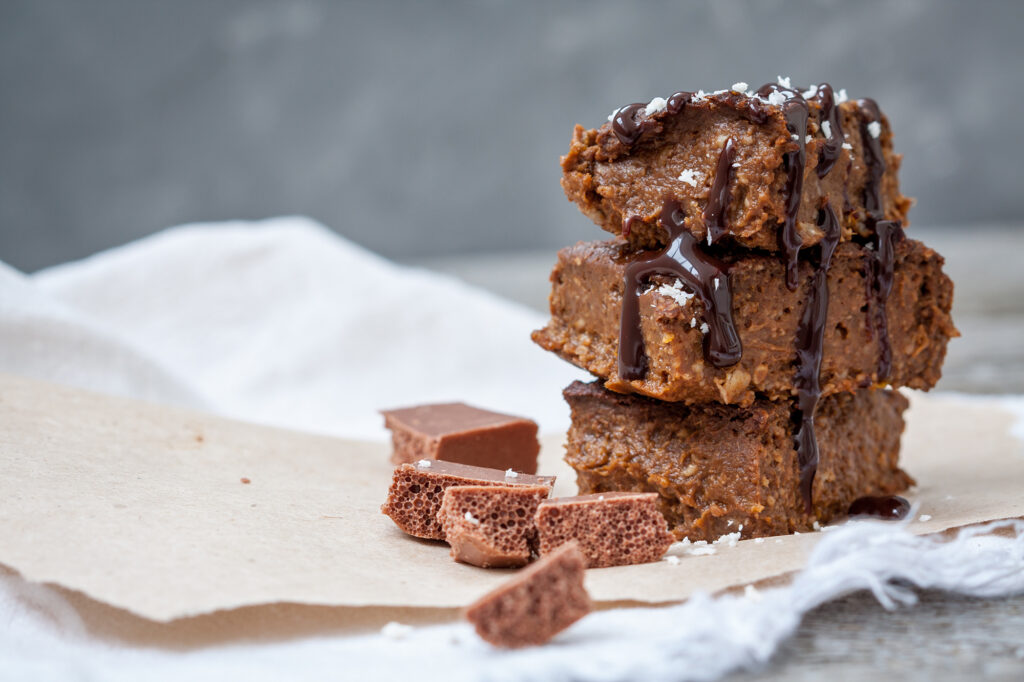 Share a bowl of sinful plant-based chocolate cake with your partner. All you need is some flour, cocoa powder, and baking powder. Add some sugar, a pinch of salt, and mix it all up. Then add some plant-based or dairy-free milk, like coconut milk or oat milk, and vegetable oil to the mix. For flavor, add in some vanilla extract or espresso and mix till it all combines. You can add some chocolate chips to the mix.
Grease the baking tray, pour the cake mix in, and bake for 30 to 40 minutes in a preheated oven. Check if it's ready, cool it, and unmold the cake. Drizzle the cake with some dark chocolate to make it more sinful and enjoy it hot or cold.
Plant-based Dark Chocolate Truffle Hearts
Chocolate is the language of love. And these chocolate truffle hearts are not just delectable, they are plant-based.
Melt some dark chocolate. Separately, blend some roasted hazelnuts or almonds into a paste. Add some maple syrup or sweetener and vanilla extract and mix the ingredients. Pour the mix into heart-shaped molds and freeze them for 5 minutes so they harden.
Once they're set, unmold the truffles and coat them in melted chocolate. You can sprinkle some crushed hazelnuts or almonds on them or dried fruit like freeze-dried strawberries for Valentine's special treat.
Luscious Plant-based Chocolate Ice Cream
Ice cream is another great treat to enjoy on a romantic night. And this recipe is not just yummy but healthy. You need some coconut milk or cream, almond milk, cocoa powder, a paste made of dates, and vanilla extract. Whip the coconut milk until it is creamy and smooth. Mix all the remaining ingredients thoroughly, whip them all together, and chill it in the freezer overnight.
You can make the date paste by blending dates with some warm water. Adjust the flavors to your and your partner's taste. This ice cream can last up to a week in the freezer. You enjoy scoops of this delicious chocolate ice cream and add some melted chocolate on top for added fun.
Berry Extraordinary Plant-based Ice Cream
If you are in a fruity mood, here's a refreshing plant-based berry ice cream treat. You need frozen mixed berries, a cup of plant-based milk like coconut milk, and sweeteners like maple syrup or stevia.
Combine frozen berries, dairy-free milk, and the sweetener in your food processor. Make the mix smooth and creamy. And just put it in your freezer for a couple of hours. You can stir the ice cream occasionally for a mother texture.
Enjoy this berry extraordinary ice cream with some fresh berries on the side.
Creamy Rosé Pasta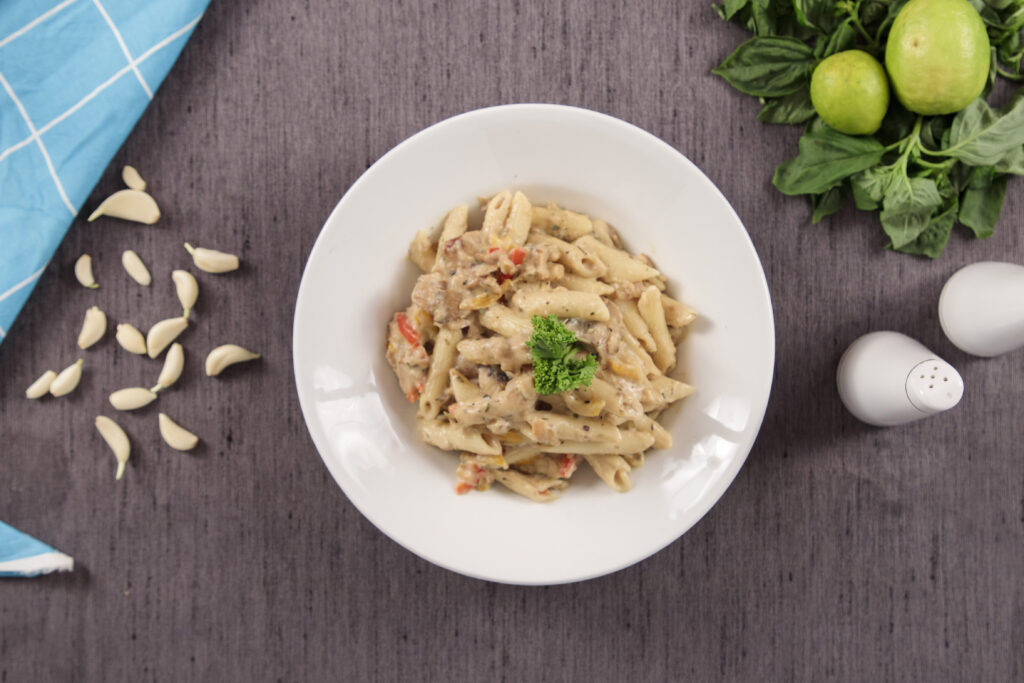 There's nothing more romantic than a candlelight dinner with some creamy pasta to set the mood. Here's an easy but scrumptious pasta recipe. This requires some cashews soaked in water, a cup of vegetable broth, and tomato paste for the creamy Rosé sauce.
Prepare the sauce by mixing these ingredients in a blender. Heat olive oil in a pan. Toss in some diced onion and minced garlic till you get the aroma. Next, add vegetable broth with the pasta, roasted red peppers or other vegetables, nutritional yeast for extra taste, salt, oregano, and red chili flakes. Stir the ingredients and cover them to cook the pasta.
Once the pasta is perfectly cooked to your desired texture, add the creamy sauce and stir till the pasta and veggies are coated in the delicious creaminess of the Rosé sauce. You can season it with some more herbs like oregano or fresh basil and salt as per your taste.
Set the table, get the candles burning, pour some wine, and enjoy a creamy meal for two.
Fluffy Plant-based Pancakes
If you're looking for the ultimate comfort food on Valentine's Day, here are some fluffy plant-based pancakes to ease you in. Mix some self-rising flour, a teaspoon of baking powder, sweetener, vanilla extract, plant-based milk like oat or almond milk, and some vegetable oil. Whisk all these ingredients together till you get a smooth and thick batter.
Heat a little oil in a non-stick frying pan, add some batter to it to make small, round pancakes. Cook for 3 or 4 minutes until the edges are set and bubbles appear on the surface. Flip the pancakes and cook for another 2 to 3 minutes until they are golden on both sides.
Pile them up and decorate them with banana slices, berries, maple syrup, plant-based chocolate chips, or some flavored plant-based yogurt. Dig into them for a comforting meal. They are a great way to start your day or end a meal on a sweet note.
Share the Love
This Valentine's Day, share your affection with your loved ones and extend compassion toward animals that deserve to be loved just like us. Enjoy these delicious plant-based recipes filled with love and celebrate the day.
Check Love Veg for more plant-based recipes and information about the plant-based diet.
Pledge to try veg
Sign up to get great tips and recipes