Our 10 favourite plant-based restaurants in India
April 9th, 2021
Plant-based foods encourage a healthy and slaughter-free diet, which refrains from the use of animal-based products. Over the years, several restaurants have experimented with plant-based menus and have created plant-based versions of popular dishes.
If you think it is tough to follow a plant-based diet in India, think again because more and more restaurants are now becoming exclusively plant-based. Here's a list of our 10 favourite plant-based restaurants across India.
GoodDot, Mumbai
Based out of Udaipur, this plant-based fast-food chain has set up many kiosks around the city and offers plant-based meat alternatives for plant-based foodies. With burgers and fried mock meat, the menu also has a range of dishes such as mock meat curries, keema pav and biryani to satisfy the Indian palate.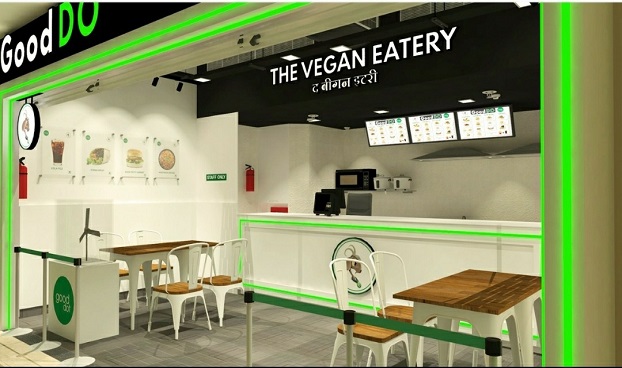 Eartlings Café, Mumbai
This quaint café in Andheri Lokhandwala offers a variety of plant-based dishes such as omelette, pizza, pasta, sandwiches, and burgers, along with mouth watering plant-based desserts. Our favourite is the blueberry cheesecake.
The Real Green Café, Pune
Being the first fully plant-based takeaway in Pune, this café provides delicious plant-based treats from pizzas to desserts. The restaurant swears by its mock meat dishes, soy and almond milk beverages, dairy-free nut-based cheese, and gluten-free options made with fresh and organic ingredients.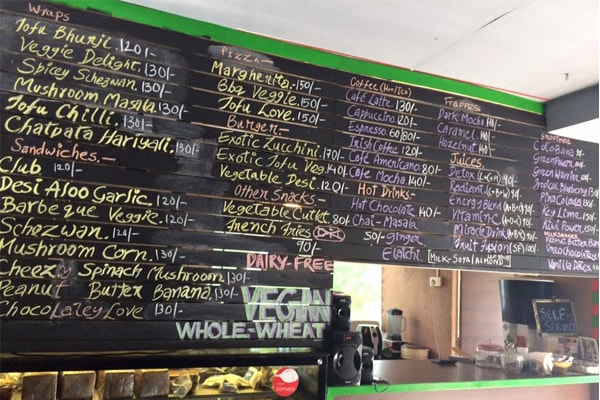 Carrots, Bangalore
Promoting fair trade and organic farming, this unique restaurant in Bangalore is known to be India's first plant-based restaurant. Home to the famous plant-based Tiramisu, this restaurant offers plant-based delicacies with a gluten-free option. The place also offers cooking classes and catering and provides free plant-based meals to hungry people through the Good Karma Meal project.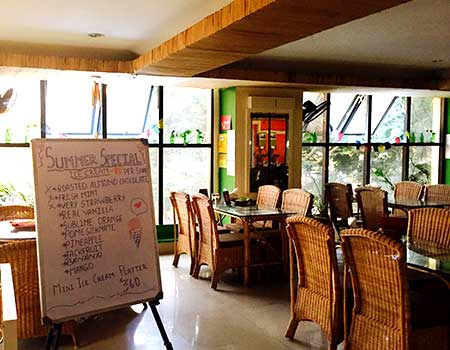 Paradigm Shift Organica, Bangalore
This all-plant-based rooftop restaurant serves a wide range of cuisines such as Italian, Indian and Chinese food, along with fast food and desserts. Using sustainable organic and plant-based products, this restaurant serves not only food but also a cause, acting as a space for start-ups, millennials and food lovers and a social justice activist centre.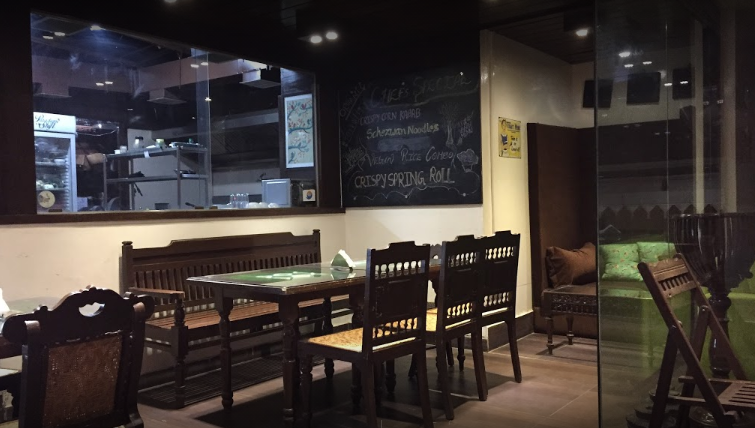 Nuts and Bowls, New Delhi
Promoting conscious eating through seasonal plant-based ingredients, this café serves the healthiest power bowls and nice-cream bowls, along with all-day breakfast, burgers, sandwiches, pastas, raw cakes, nut milks and artisanal teas and coffees.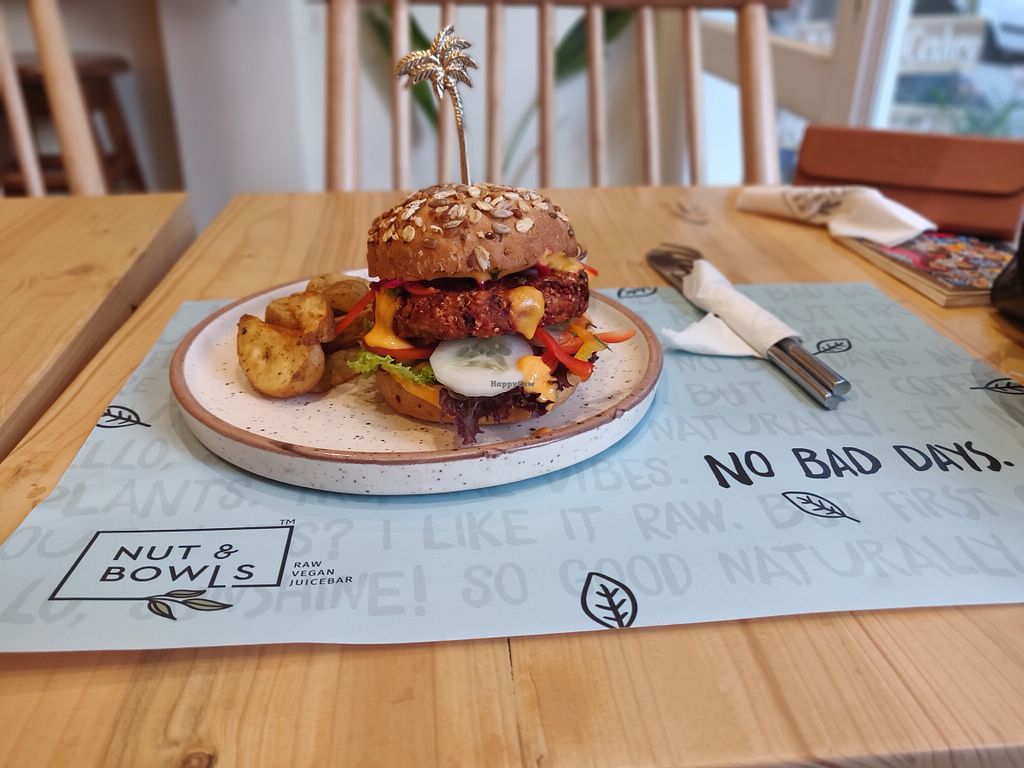 Travel Yoga Café, New Delhi
As the first ever completely plant-based café in New Delhi, this place takes inspiration from different cuisines to whip up its own fusion cuisine. Serving dishes from za'atar tofu scramble and hummus to cajun cashew jackfruit and lentil bento box, it's all-plant-based menu also includes all-day breakfast, poha, quinoa burger, pumpkin chickpea stew and nut milk porridge.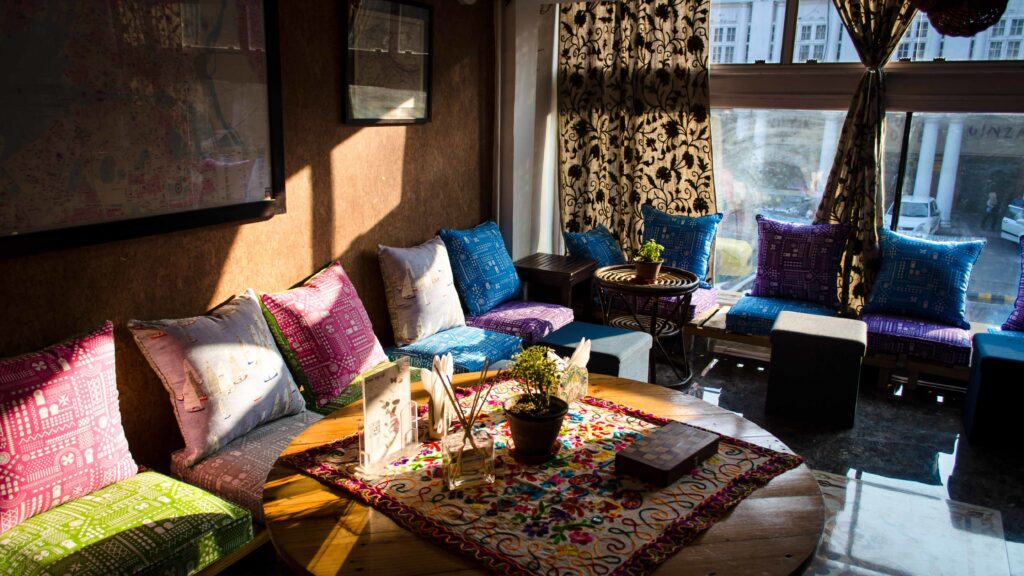 Tamu Tamu, Chennai
Serving wholesome plant-based dishes, this restaurant is well known for its Middle Eastern specialities like falafel, hummus, baba ganoush, and salads. The place also offers a nutmeg flavoured drink called Coquito and baklava for dessert, along with fresh fruit juices.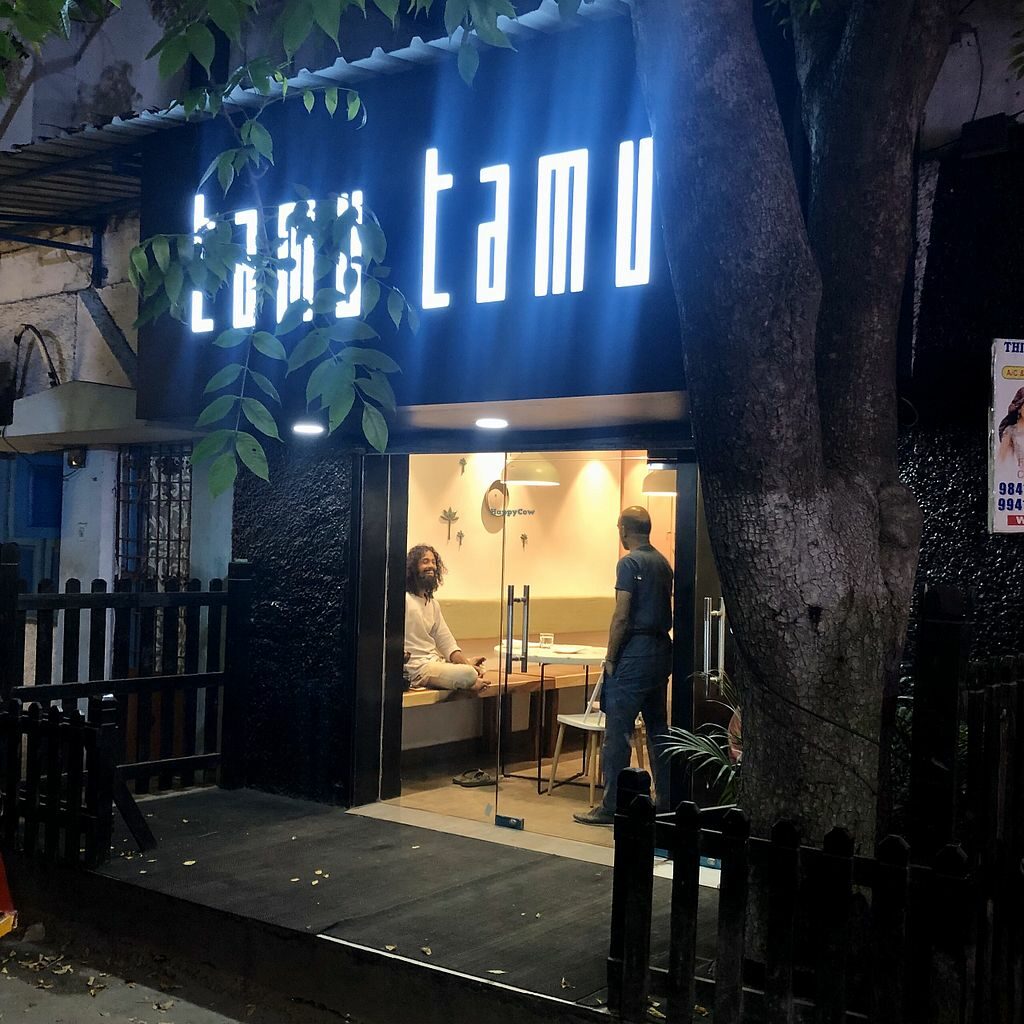 Terrasen Café, Hyderabad
This charming rustic cafe not only serves plant-based sandwiches, tea cakes, bagels, coffee, and smoothies but also sells bread and cakes. Many prefer to stop by and dig into their famous banana walnut cake with a soy or coconut milk coffee on the side.
Bean Me Up Cafe, Goa
This plant-based cafe provides yummy and nutritious appetizers and main dishes, with a plethora of desserts from banana split to tiramisu. With accommodation available for travellers, the cafe is a spiritual retreat for plant-based patrons who come to enjoy the seitan, tempeh and yam chips.
These restaurants are just 10 among many others all across the country, redefining the way we view healthy and plant-based food. These places are making way for us to eat conscious and clean plant-based meals, catering to everyone's taste buds through nutritional and animal-friendly versions of our favourite cuisines.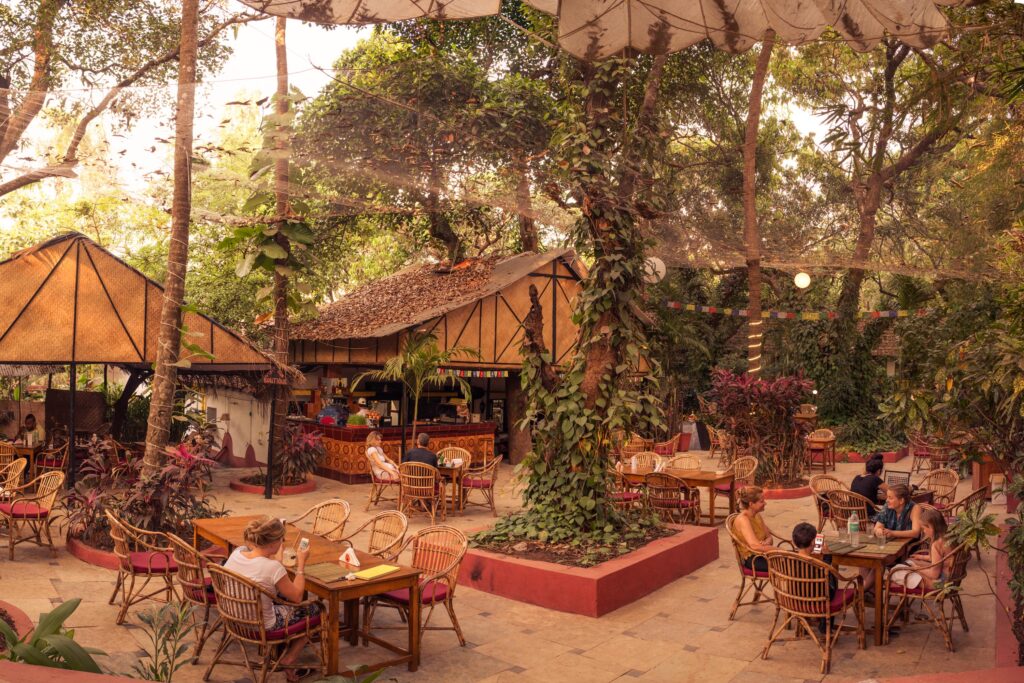 Pledge to try veg
Sign up to get great tips and recipes