Light but nutritious meal recipes to enjoy this summer
March 17th, 2022
Plant-based meals can be a colorful celebration on your plate. Whether you're trying to eat healthily or cut out animal products from your diet entirely, you can easily cook up a scrumptious plant-based meal that's light but high on nutrition and energy.
Here are some light and nutritious plant-based meals that you can enjoy with your family for breakfast, lunch, and dinner.
Scrambled Tofu with Toast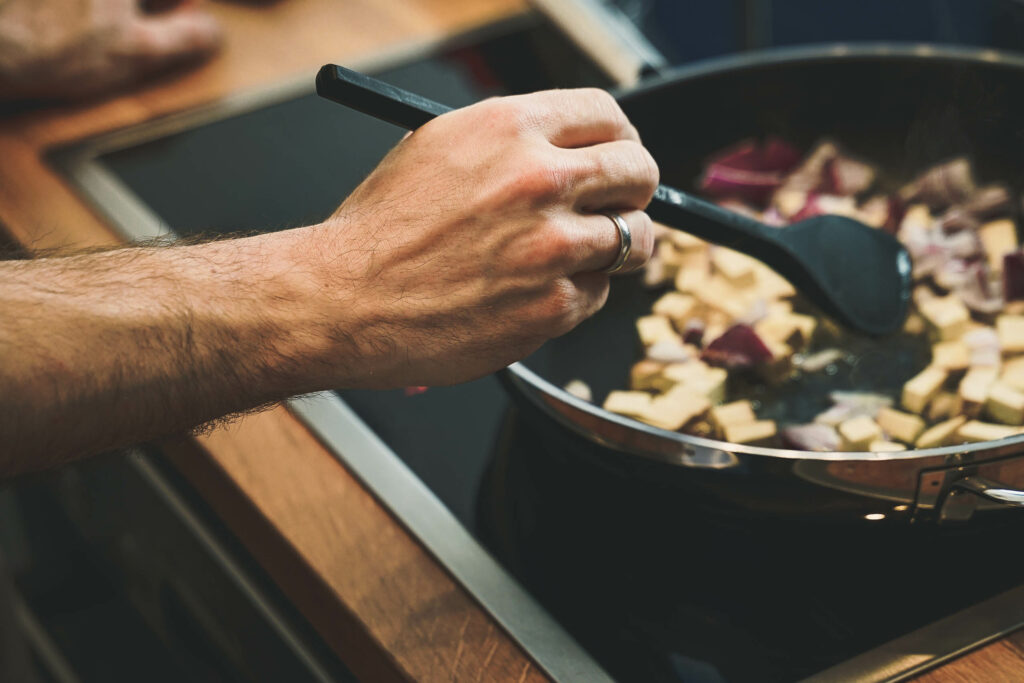 Scrambled tofu with toast is an easy, light, and nutritious comfort food to start your day. You can begin by draining the liquid from tofu and crumbling it in a bowl. Mix in some olive oil, turmeric, and salt, and coat the tofu. You can add other herbs if you like.
Next, toast some cumin and garlic in a pan for a minute. Add the coated tofu and cook for 5 minutes till the tofu gets warm and browned on the sides. You can add veggies to the mix if you like. Serve the scrambled tofu with toasted bread and dig in.
"Planty" Pancakes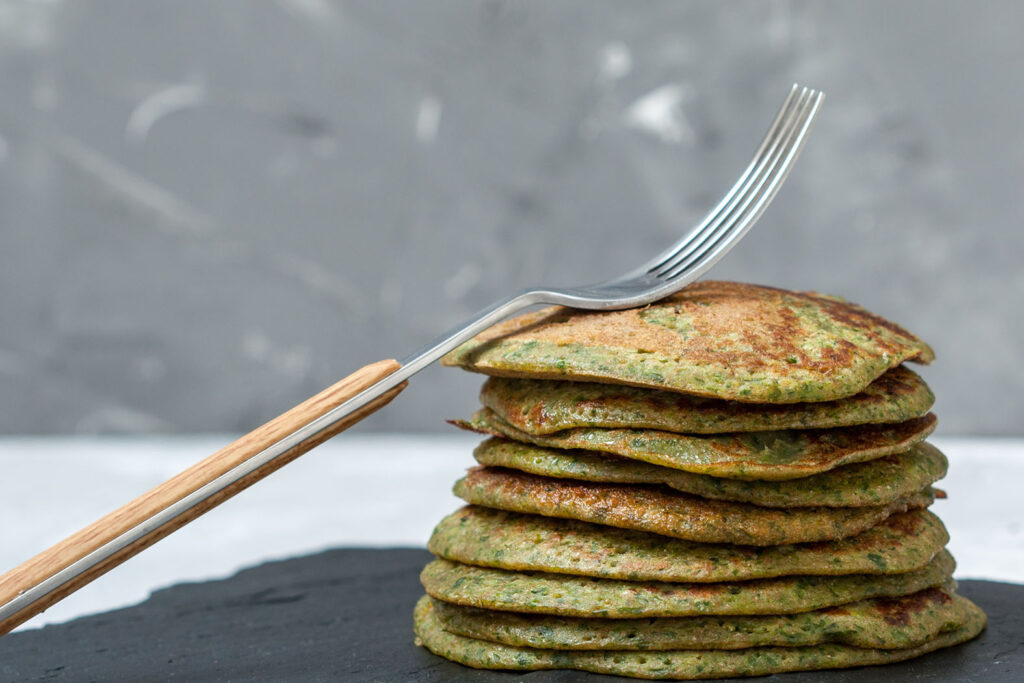 Who doesn't like pancakes for breakfast? You'll need a mix of all-purpose flour, whole wheat flour, cinnamon, baking powder, sugar, and a pinch of salt for the batter. In a measuring cup, whisk oil and peanut or almond butter and add them to the batter. Add milk to it and mix till a smooth batter is formed.
Grease a pan with coconut oil, and over low heat pour the batter into small circles. Cook the pancakes and flip them till they are cooked on both sides. Repeat this step until the pancakes are ready. Stack the cooked pancakes on a plate and serve with maple syrup, fruits, coconut cream, or any other toppings of your choice.
Roasted Vegan Pasta Salad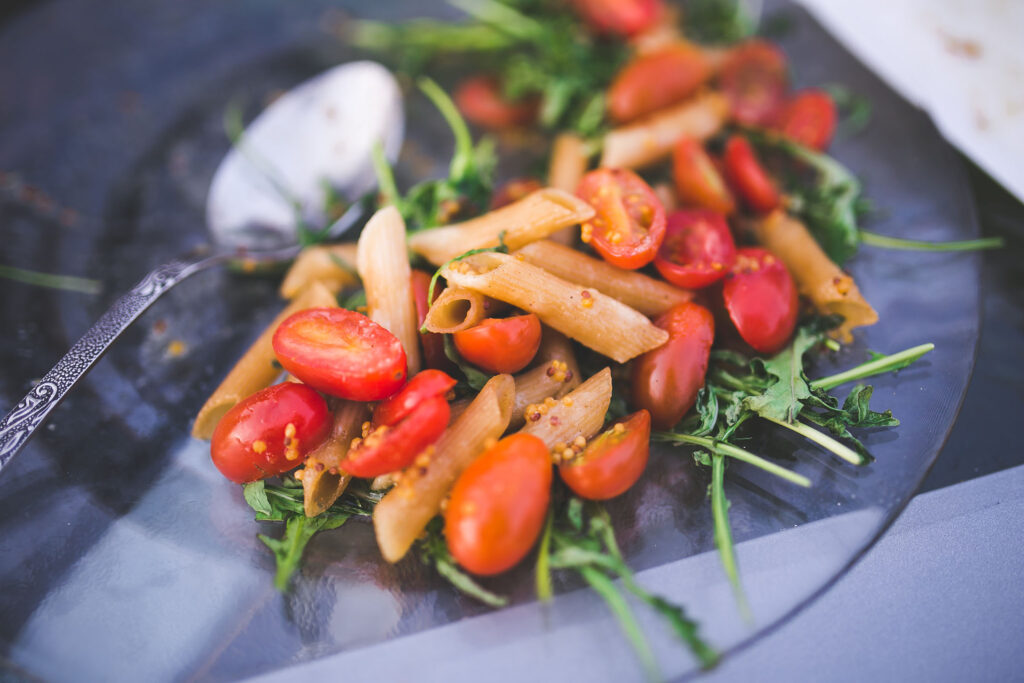 Looking for something to munch on at lunchtime? Why not make yourself this incredibly light and healthy pasta salad.
Take some pasta of your choice, cook it in salted water, and drain it. Next chop up some veggies of your choice, like bell peppers, eggplant, carrots, and tomatoes. Toss them in a pan with olive oil, salt, pepper, and herbs. You can roast these veggies in an oven or on a pan until they are tender. Toss the cooked pasta with the roasted veggies and drizzle a dressing of your choice. You can grate some plant-based cheese on top and enjoy.
Tofu Rice Wraps
These refreshing rice wraps are healthy, easy to make, and fun to eat. You need some rice paper, noodles, some carrot, cucumber, lettuce/kale, and tofu to begin with. Take some tofu and cut it into long thin sticks. Place them in a bowl and coat them in soy sauce. Now, cook some rice noodles and drain them. Cut some carrot and cucumber sticks as well.
Pan-fry the tofu sticks on all sides. After 5 minutes, take them out and let them cool. Next, pour warm water in a pan and dip a sheet of rice paper in it to make it slightly soft. Place it on a plate or chopping board.
Place the carrot, cucumber, and fried tofu sticks on the rice paper. Add rice noodles and lettuce/kale. Now, wrap the rice paper over the filling and fold the sides toward the center and roll it shut. Repeat with the rest of the wrappers.
For the sauce, mix together some peanut butter, soy sauce, sugar/maple syrup, olive oil, and lemon juice. You can add pepper or chili flakes to add some spice. Now dip the rice wraps in this delicious sauce and enjoy your scrumptious meal
Coconut Curry
Coconut curry is a homely, comfort food that can be enjoyed with warm rice. Prepare vegetables like onions, cherry tomatoes, carrots, broccoli, cauliflower, beans, and potatoes. Chop them into bite sized pieces. In a large vessel, heat oil over medium heat, add cinnamon, cloves, pepper, and curry leaves. Then, add onion and cook until it gets soft and translucent. Add chopped garlic, ginger, and chili and cook for a few minutes.
Add salt, turmeric, water, and coconut milk. Then add potatoes. Cover the lid and cook for 5 minutes. Then add the other veggies and cook until they are soft but crunchy enough to eat. Once it's ready, you can serve this stew with rice, garnished with fresh coriander.
Thai Veggie Stir Fry
If you want to spruce up your mealtimes, just stir fry some of your favorite veggies in Thai sauce. Chop up some bell peppers, carrots, tofu, beans, broccoli, and any other veggies you like. For the stir fry sauce, you'll need soy sauce, cornstarch, coconut sugar, white vinegar, minced ginger, and garlic cloves, some water, and a pinch of chili powder. Mix the ingredients well and keep them aside. Marinate the tofu in the stir fry sauce.
Over medium-high heat, add some cooking oil and put in the vegetables with some veggie broth. Sauté it for about 6 minutes until the liquid is absorbed. Add the marinated tofu and stir fry sauce to the pan, stir regularly, and cook for some time. Once the veggies become tender but crunchy, take them off the heat and serve them. You can garnish it with sesame seeds or fresh basil leaves for some extra flavor. Serve and enjoy!
Enjoy these recipes
With these scrumptious, nutritious but light meal recipes, you can enjoy plant-based food and add some color and flavor to your plate. Try these and share them with your loved ones! For more such plant-based recipes, check out Love Veg today.
Pledge to try veg
Sign up to get great tips and recipes