Five traditional Christmas dishes made plant-based
December 23rd, 2020
As the festive season rolls in, everybody is looking forward to enjoying the customary Christmas goodies and dishes. Here are five hacks to traditional Christmas recipes that can help you create the magic of Christmas without hurting animals or sacrificing on plant-based nutrition.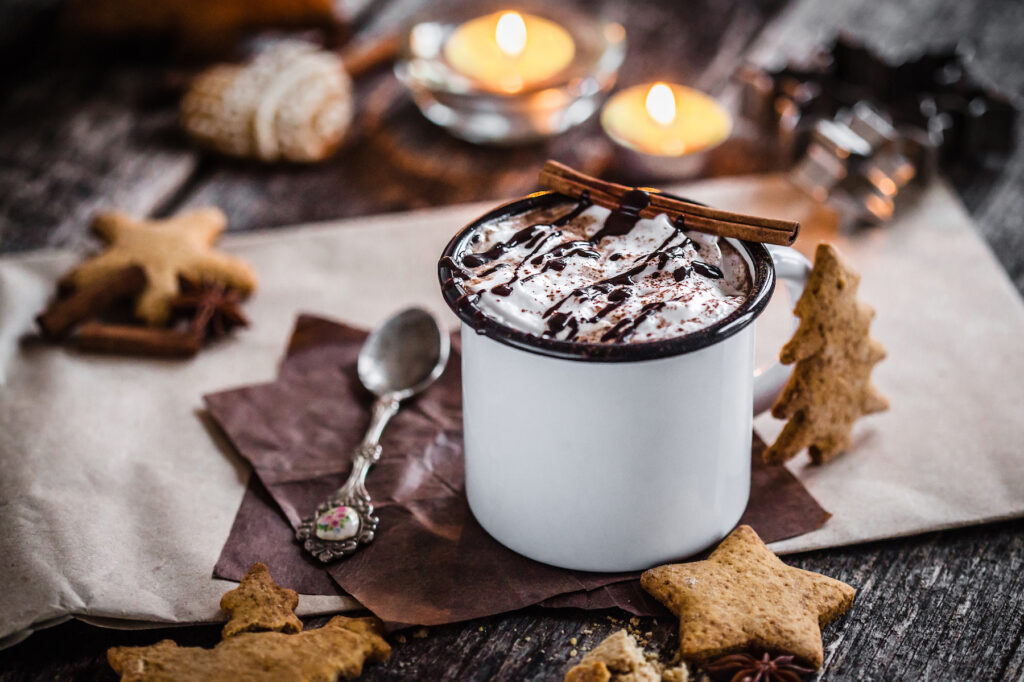 Plum cake
A traditional plum cake requires butter, flour, milk, eggs, cinnamon and nutmeg powder, baking powder, sugar, plums and dried fruit, and vanilla extract. However, all you need for a plant-based plum cake is to replace the butter with a nut butter or vegetable oil and use a combination of soy milk and apple cider vinegar instead of milk and eggs. Bake the luscious batter at 170°C for up to 40 minutes, cool, and then decorate it before you enjoy it with a hot cup of tea or coffee.
Eggnog
Eggnog is a much loved creamy and sweet delight that uses egg. To make this comforting winter delight, simply replace eggs with delicious and creamy cashew milk. Add to it maple syrup along with a sprinkle of nutmeg and cinnamon for warmth. Finish this special eggnog with a dollop of whipped coconut cream or plant-based ice-cream. You can also add dates to the mixture to thicken the plant-based eggnog and serve it hot or cold.
Roast chicken
A hearty plant-based roast dinner is the perfect way to unwind with the family. However, one might wonder what could replace chicken. The answer is simple – soy or green jackfruit, both of which serve as excellent and healthy meat alternatives. You can also use store-bought mock meat or make it from scratch by mixing and kneading together jackfruit, tofu, wheat gluten, flour, oil, and seasonings and roughly shaping it into chicken-breast-shaped pieces termed "seitan rolls." Pressure-cook these rolls and cool them, following which you can shred them and marinate them in sauces of your choice and further bake or stir-fry it for added flavour. Serve the grilled mock chicken with scrumptious veggies for a nourishing roast dinner.
Gingerbread cookies
Bake the perfect plant-based gingerbread cookies by simply substituting butter with plant-based butter, milk with soy milk, and eggs with a mixture of chia seed or flax seed meal with hot water using a 1:3 ratio. Mix these wet ingredients with the dry ones including flour, baking soda, brown sugar, and vanilla essence and season it with ginger and spices. Roll the dough and cut out the shapes and bake them for 10-12 minutes. Cool and decorate them with frosting and enjoy.
Kulkul
Kulkul is a staple Indian Christmas sweetmeat and is a source of crunchy comfort. Combining flour, semolina, sugar, plant-based butter, soy milk, and water, knead the ingredients into smooth dough and cut out tightly rolled shapes with a kulkul roller. Fry these until golden brown and munch away!
Try these tasty alternatives and spruce up traditional recipes with plant-based goodness. These recipes will brighten your meals and transform your Christmas into a plant-based fiesta.
Wishing you all happy and wholesome holidays!
Pledge to try veg
Sign up to get great tips and recipes